Last week we have had many exciting matches in this season's FIFA competition. The first round of FIFA22 in A1 Adria League had an amazing start, as we have seen brstimir took down Novo, the three-time champion. While rookies like Jero debuted in the league. Yesterday the second round of the group stage was played, and it wasn't any less interesting.
Brstimir, Mrky2402, and esad1memic defeatless
Last night we saw another surprising playday in the FIFA22 competition. Round 2 in the group stage opened esad1memic and Encika, two Bosnian players. Esad already secured his first win last week, and he was looking good before this match. The match itself started patiently. Esad waited until the 70th minute to score his first goal. And he kept the lead until the end. In the second match, Esad opened a bit more brave, and he scored 3 goals quickly, putting himself in a great position before the next round.
In the second match played between Serbian player brstimir and Pecho, who both had a 1:0 lead from the previous week, brstimir still was a slight favorite seeing he took down the three-time champion Novo in the first round. In yesterday's game, both players took one win for themselves, while the third and deciding one went into the hand of brstimir, who is showing great performance and becoming a huge favorite for winning the whole championship.
The third match of the day was played between our vice-champion from season 5 JasikFIFA and our newcomer Mrky2402. Mrky totally dominated in the first match showing no emotions on our screen whatsoever. And we know it was not because he is shy in front of the camera. It was because he knows what JasikFIFA is capable of and that he might come back into this match. The second match produced a ton of fun for our viewers. JasikFIFA took the lead 2 times, but it was not enough to get away from Mrky's offensive abilities. It was extra time that decided the winner. Mrky scored in the 114th minute for his second win of the day. This puts him in a very good position for the next week, where he might be our first player in the final 4 if he manages to beat brstimir. Which isn't going to be an easy task.
The last pair was Novo versus the rookie of the season Jero. Novo came in as a clear favorite, even though he lost in the first round, he has a lot more experience than his opponent. But as Jero didn't have anything to lose in this game, he gave his all, and in the end, it was worth it. He managed to win against the three-time champion of A1AL, and show that Novo's form is not as strong as before.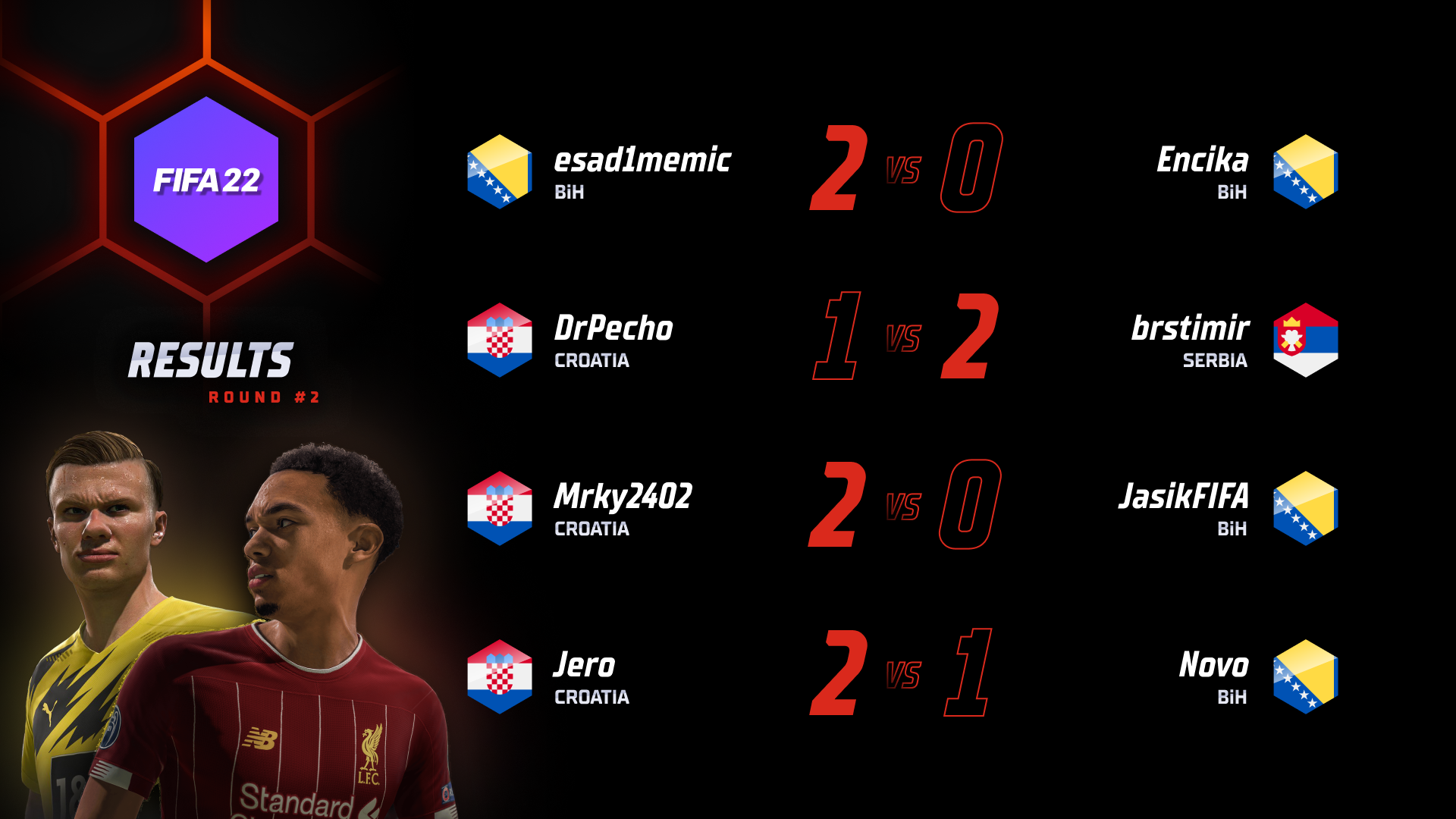 https://a1adrialeague.com/wp-content/uploads/2022/03/FIFA_22_A1AL.png
720
1280
galadriela
https://a1adrialeague.com/wp-content/uploads/2020/04/A1AL2020-Logo.png
galadriela
2022-05-14 10:49:32
2022-05-14 10:49:58
Brstimir takes another win; Novo still winless