CS:GO and FIFA21 will play out their respective fifth SWISS rounds during this week, while on Saturday, League of Legends will continue with its Regional Playoffs stage!
FIFA21, just like CS:GO, has one match remaining before we reach this season's playoffs. Leon "Sardinho213" Šardi and NK Osijek's Esad "NKOS_esad1memic" Memić will clash for the last playoffs spot. The season 5 champion has had a shaky group stage so far and his opponent, Sardinho213, is sure to put up a great fight in the last match. Tonight, the two of them will give their best, but there is only one spot remaining in the playoffs. Tune in and watch this match that is certainly going to be a spectacle.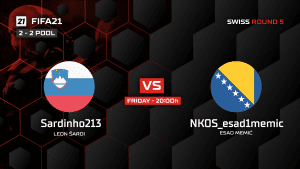 Two Serbian and two Macedonian teams will fight for first place in the CS:GO playoffs. The question for this Sunday is, which team is going to be the second Serbian team that will join ONYX, Good Game, and PORTUGAL in the final stage of the A1 Adria League. On one side, we have 4glory, while their opponents are none other than – Cobalt Esports. Both squads showed their quality during the SWISS stage and now it is time to see which team will prevail – will it be Marko "Maki" Mijatović's Cobalt Esports or Luka "c0llins" Živanović's 4glory?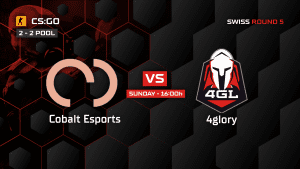 While the SWISS stages are coming to an end, the current League of Legends stage is going on and slowly coming close to its pinnacle. This week, we have three matches – Split Raiders are meeting Fiko Izdaja in the upper bracket playoffs, Mental Boomers and Placeholder will fight for one of the spots in the third lower bracket round, with the second one going to the winners of the Harmony – QSKE Gaming matchup. The stream starts at 14:00 this week, so make sure to join our broadcasting channels and watch the League of Legends action!
https://a1adrialeague.com/wp-content/uploads/2021/04/TWIA.png
1080
1920
ElGancho
https://a1adrialeague.com/wp-content/uploads/2020/04/A1AL2020-Logo.png
ElGancho
2021-06-04 12:26:33
2021-06-04 17:10:45
This week in A1AL: Time to close out the SWISS stage!