A1 Adria League
The start of the A1 Adria League is just around the corner. Soon every gamer from our region will have a chance to prove themselves in a game of their choosing. The first game in our repertoire is the mobile game Brawl Stars. The qualifiers are already open and you can sign up to test yourself against the best Adriatic Brawlers.
Test your skills in Brawl Stars
The ninth season of A1 Adria League is bringing Brawls Stars once again, for the fifth time now. This mobile game proved to be more and more successful, so this year we won't deprive our players of the fun of playing it. As mobile games are getting more and more attention nowadays, a younger community of players is getting even more involved in professional gaming and tournaments.
Over the years we have seen different players and teams winning the title of best Brawl Stars players, from Alpha Elite, Good Game Gold to Flow, and others.
Since this year the league is gonna last not three like before, but two whole months, anyone who joins A1 Adria League will have the chance to win the prize for even less playing time than in the past. The prize pool remains the same as last year, but with emphasis on the winner. The first place will get 1100€, while the rest of the money will be distributed accordingly.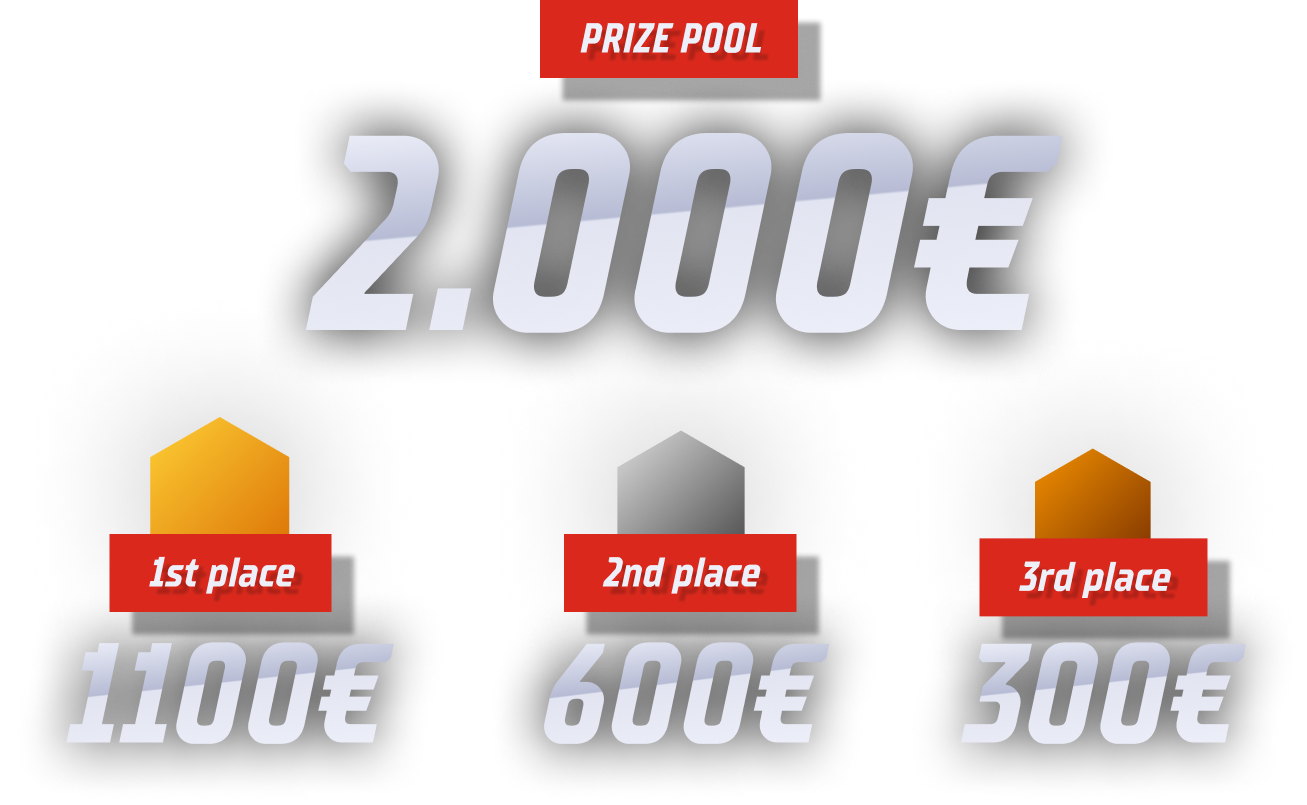 The format for Brawl Stars will remain more or less the same as last year. We have 4 open qualifiers for this game, and it will be played on the FACEIT platform. Each qualifier contains a spot for 128 teams that will be filled with teams and players from eight different countries. The best 16 teams are being scored, while only 8 will advance to the next stage. The SWISS group stage will eliminate half of those teams, and the best 4 will fight in the finals.
Points will be distributed in the following way:
First place – 100 points
Second place – 70 points
Third and fourth place – 50 points
Fifth to eight place – 20 points
Ninth to sixteenth place – 10 points
Every qualifier is a single-elimination bracket, so focus and don't make mistakes if you want to become the best Adriatic Brawl Stars player. The first qualifier for BS starts on March 31st. Brawlers sign up now with the link down below!
STAGE

A1 Adria League Season 9 – Brawl Stars – Qualifier 1
A1 Adria League Season 9 – Brawl Stars – Qualifier 2
A1 Adria League Season 9 – Brawl Stars – Qualifier 3
A1 Adria League Season 9 – Brawl Stars – Qualifier 4
For more information about the upcoming season and what it has to offer, make sure to follow us on social media. All the links to our social media channels can be found below.
https://a1adrialeague.com/wp-content/uploads/2022/03/Brawl_Stars_A1AL.png
720
1280
galadriela
https://a1adrialeague.com/wp-content/uploads/2020/04/A1AL2020-Logo.png
galadriela
2022-03-24 09:08:01
2022-03-24 09:13:05
Brawl Stars is waiting for the new stars!