The first round of the SWISS stage is now behind us! Here are the duels and matches that we will be watching during this week of A1 Adria League.
Brawl Stars
Noble Elite BLK are going to look for revenge for the organization's Red squad in their match versus Tora Gold. Both teams are favorites for this season of the League and the matchup will determine which team will be only a win away from the playoffs of this seventh season of the A1 Adria League. The second match will feature two teams from the 0-1 pool – Omerta and 09 Gang. Omerta narrowly lost their match against Mayoi last week and they are eager to win their first match now. 09 Gang on the other hand forfeited their last match and we will watch them for the first time on Thursday.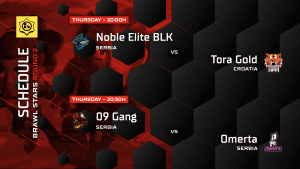 FIFA
The 16th of April is the day when the second FIFA SWISS round starts. First on the schedule are Tarik "amke2001" Novo and Esad "NKOS_esad1memic" Memić – two players that will battle it out to get their second victories. Right after that, we have another winners' match, this time between Miloš "brstimir" Majdevac and his opponent, Filip "FIFAFICO" Babić. The virtual stadiums are ready to witness more amazing FIFA action – and so are we!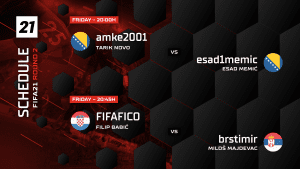 CS:GO
The favorites won their respective matches in the first round. ONYX, PORTUGAL, Good Game, and 4glory will be moving to the second round as a part of the upper half of the SWISS bracket. After their win versus Cobalt Esports, ONYX will be facing PORTUGAL in the second round. On the other hand, Cobalt will meet Fullshock to determine which team enters the third round in the 1-1 pool. Both matches will be played this Sunday, the first one starting at 16h, and the latter at 18/19h.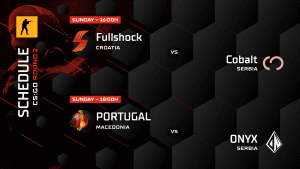 League of Legends
The time has finally come. The national League of Legends qualifiers begin this weekend and will be played in every country of the Adria region. Riot Games' MOBA makes its return after appearing in Season 1 & 2 and will feature a new, innovative format for the upcoming two seasons.
More information about this season's League format as well as instructions on how to SIGN UP for the qualifiers can be found on the following LINK.
https://a1adrialeague.com/wp-content/uploads/2021/04/TWIA.png
1080
1920
ElGancho
https://a1adrialeague.com/wp-content/uploads/2020/04/A1AL2020-Logo.png
ElGancho
2021-04-13 17:36:54
2021-04-13 17:48:40
This week in A1AL: Impossible matchups to predict!