The qualifiers for Brawl Stars in season nine of A1 Adria League have already started. We talked with last year's champions of Brawl Stars, Flow. They are now called Zidari, and the current champions Andrey and DzonDzon told us more about their experience in A1AL and Clash of Leagues, as well as their expectations for the ninth season.
You were big favorites last year. What influenced such good performance of the team?
DzonDzon: There are many reasons for it, but we as a team have been playing together for 3 years, and we have good synergy. Andreyy and me are in the top of European Brawl Stars tournaments so you could say we have a lot of experience.
How did it feel like to play regional Brawl Stars competition of this caliber? 
Andrey: The feeling is great, especially since we are at the top of the region. We also look forward to any new tournaments.

DzonDzon: Its a great feeling since this league isnt a small one, and being the best in the region is a big deal.
This year we are adding three additional games. What do you think about these changes?
DzonDzon: The change is a great idea because our region has a lot of talented players who play in the best teams in the world, so this is their chance to prove themselves and maybe enter the world stage.

Andrey: I think that for sure we should give chance to new games and new players to show what they can do.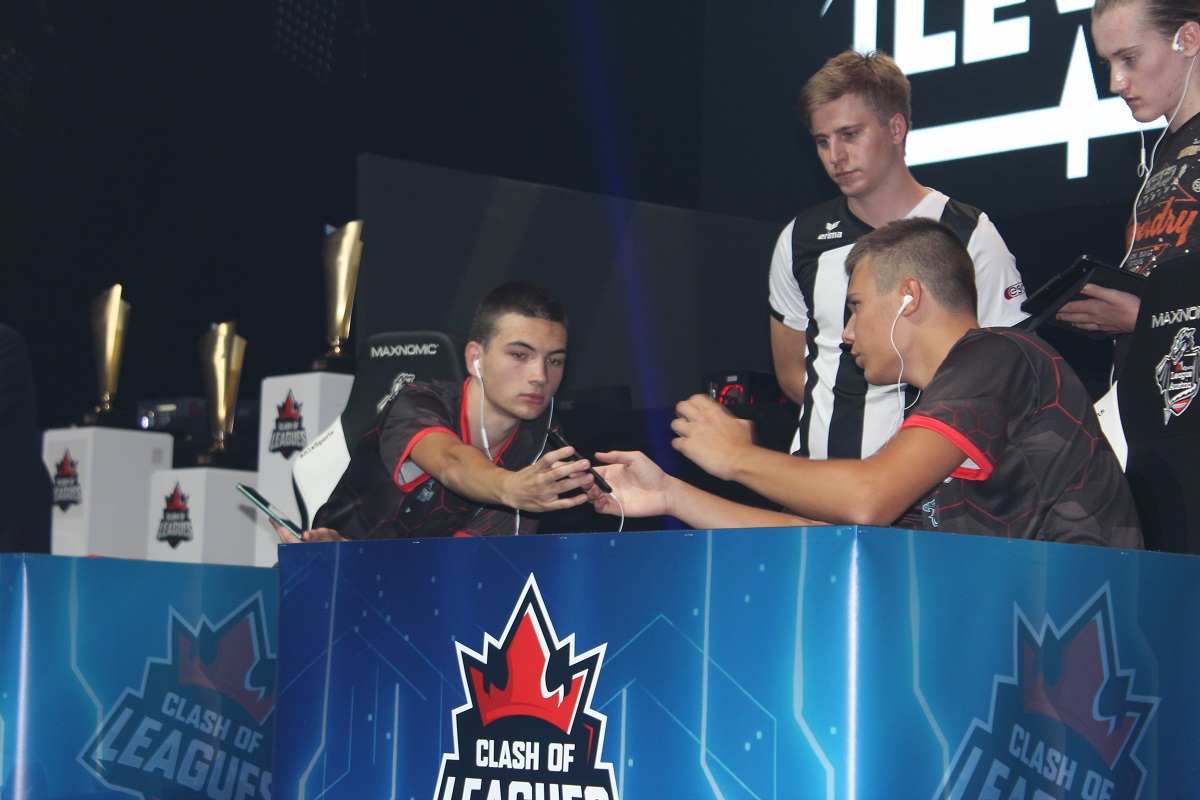 What was your experience from the Pan-European tournament Clash of Leagues in Salzburg?
Andrey: COL (Clash of Leagues) was one of the best experiences of my life. It's a truly special feeling to get up on stage in front of hundreds of people and represent your team.
Now, after some time has passed, what was your impression of Clash of Leagues, the Pan-European Brawl Stars tournament?
DzonDzon: A great tournament with the best European teams cant be bad. We hope that COL will be held this year too.

Andrey: The experience was great, it's just too bad that neither DzonDzon nor Lavvek could be with us there. But I'll do my best to be a part of the LAN again this year.
Are you also going to participate in the ninth season of the A1 Adria League, and if yes what are your expectations for the upcoming season?
DzonDzon: Of course, we will participate this season, we are more ready than ever so our expectations are high, which is of course first place.

Andrey: We believe we are going to take the first place because we have an advantage when it comes to new drafting in competitive. I believe that in this aspect we have more knowledge and more experience than others.
https://a1adrialeague.com/wp-content/uploads/2022/04/Clash-of-leagues-A1AL-Andrey.jpg
800
1200
galadriela
https://a1adrialeague.com/wp-content/uploads/2020/04/A1AL2020-Logo.png
galadriela
2022-04-03 11:32:04
2022-04-12 10:48:50
Andrey: We have an advantage when it comes to the new drafting