The second A1 Adria League season of 2021 is a week away from the final matches that will decide our new champions. Here is a short recap of the season so far.
Three SWISS stages completed; LoL ready for its final matches
Over the course of the past months, A1 Adria League was once again the battleground of four titles: CS:GO, League of Legends, Brawl Stars and FIFA. A huge number of players from every single country in the region signed up to play and compete in their game of choice. A qualifying stage was followed by a SWISS group in three of the four games, excluding League of Legends. Last week those SWISS group concluded, and we now know all of the playoffs participants.
Brawl Stars was Salada de Frutas' playground during the entirety of the SWISS stage. In only three rounds, they managed to continue the winning streak the team had in the qualifiers and advance to the playoffs with ease. Right after them, three Brawl Stars squads followed them in the playoffs. Winx Club and Omert4 did so with a 3-1 record, while Lightning Strike qualified in the last round. Miloš "brstimir" Majdevac, Esad "esad1memic" Memić, Haris "edenn95" Lukomirak and Tarik "amke2001" Novo were the fastest to adapt to the new FIFA edition and clinch the top 4 spots in the eight season of FIFA.
Moving to CS:GO, the team that debuted in the league, iNation, was also the team that had a perfect run. We will watch three teams that were a part of the final stage in the previous season as well. Namely, the two Macedonian teams, PORTUGAL and BLUEJAYS,  and 4glory are going to make an appearance in our upcoming single-elimination bracket. Finally, League of Legends is nearing the end of the playoffs bracket. Metamoon, Harmony and 49%winrate are left to play out the remainder of the season.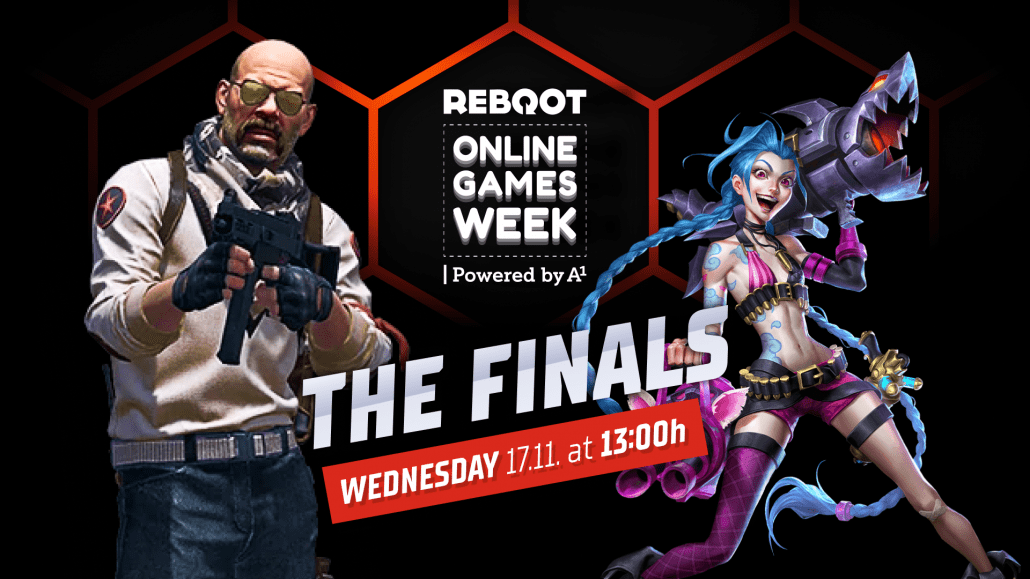 We are also more than happy to announce the return of Reboot Online Games Week. Three studios, over 150 hours of content, and plenty of rewards for everyone following the event. And yes, the third ROGW edition will also be completely free. Whether you are here to watch shows and segments about gaming, game development, or you prefer esports content, Reboot Online Games Week has you covered. We will once again feature a multitude of shows for everyone's taste.
Keep following our Social Media to learn more about the individual segments and get ready to participate in one of the biggest regional gaming events.
https://a1adrialeague.com/wp-content/uploads/2021/08/thisweekina1al.png
1080
1920
ElGancho
https://a1adrialeague.com/wp-content/uploads/2020/04/A1AL2020-Logo.png
ElGancho
2021-11-09 21:38:52
2021-11-11 16:00:37
A1 Adria League playoffs to be a part of Reboot Online Games Week!