In our first qualifier for this transitional FIFA season, we watched Miloš "brstimir" Majdevac outplay Tarik "amke2001" Novo and win the main prize.
Our regional FIFA players will get five chances to showcase their skills and earn points before the SWISS stage of the season. Today was the first one, and while brstimir finished first, he was not the only one to earn points. All players played incredibly which is a sign that a great season of FIFA is ahead of us. In the end, eight best players advanced through to the quarterfinals. Last season's winner, amke2001, beat Nikola "paolimoc" Dobrković in his quarterfinal match, while Harun "Hara" Parla passed through to the semis over Stefan "HardiFifa" Stojanov. In the second pair of quarterfinal matches, the Serbian FIFA veteran, brstimir faced and bested Luka Bukal. The last semifinal spot went to Esad "esad1memic" Memić who was better than Mirza Hasančić in their duel.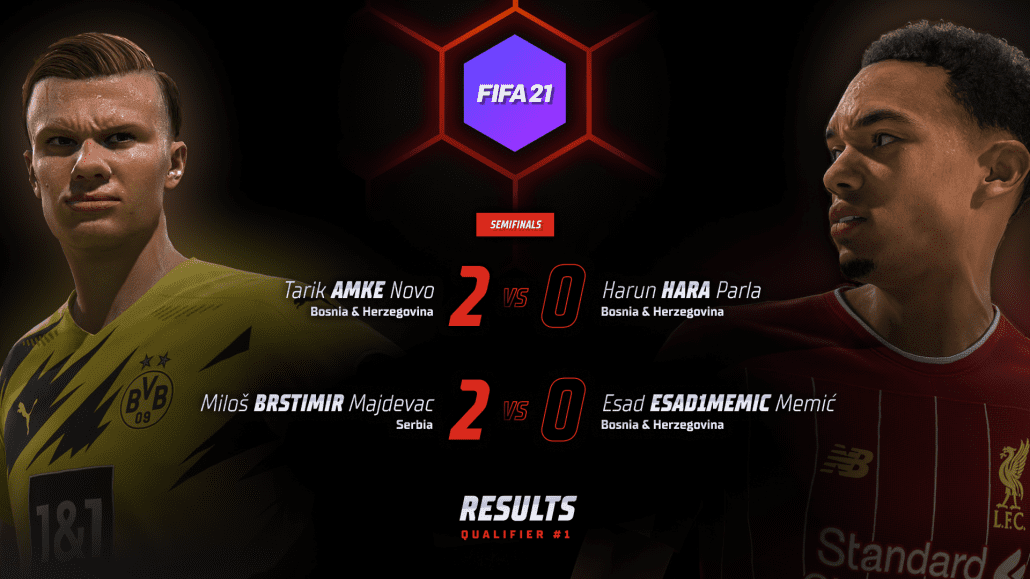 As always, the matches between brstimir and esad1memic are tough for both players as they are both brilliant FIFA players. This time, the winner was brstimir and he advanced to the finals together with amke2001. amke2001 won over Hara who was set to face esad1memic in the third-place decider, but the latter decided to forfeit the match and end his first qualifier on the fourth place. In the grand finals, brstimir achieved a 2-0 victory against his bitter rival and earned the main 100 points.
You can check out the FIFA leaderboard by clicking HERE. If you want to become a part of the A1 Adria League story and play FIFA, head over to THIS link and sign up.
https://a1adrialeague.com/wp-content/uploads/2021/08/fifa-webb.png
720
1280
ElGancho
https://a1adrialeague.com/wp-content/uploads/2020/04/A1AL2020-Logo.png
ElGancho
2021-08-28 18:54:10
2021-08-31 12:31:36
brstimir takes the lead after the first FIFA qualifier!