The first Brawl Stars qualifier finished last night. Since we have had a delay with this competition, instead of last week, the first qualifier was played last night.
Rolex earned 100 points
In the first Brawl Stars qualifier of the tenth A1 Adria League season, we have seen many familiar faces, as well as new talents. The competition was fierce and it went on long into the night. The team that came out victorious by the end of the night was Rolex, who secured 100 points. OMERT4 came in second and earned themselves 70 points, which is a great start. The third and fourth place brought the teams 50 points each, and those points were achieved by Extreme Masters and team La Aquilla. Teams that took 5th to 8th place earned themselves 20 points.
It is interesting that last season's champions Salada de Frutas registered for the qualifier, but didn't play. Also, Jazavci, who we got to know better in the previous season, didn't do so well, earning only 20 points in this qualifier. They lost in the quarterfinals or the second round of the competition.
Rolex and OMERT4 really showed great performance last night. Both these teams dominated their bracket, and OMERT4 actually didn't lose a single game until the finals. Rolex showed superiority in that final and took the maximum amount of points with a 2:0 win.
We will meet with the Brawl Stars teams next week with the start of the second qualifier. Stay tuned and don't forget to sign up!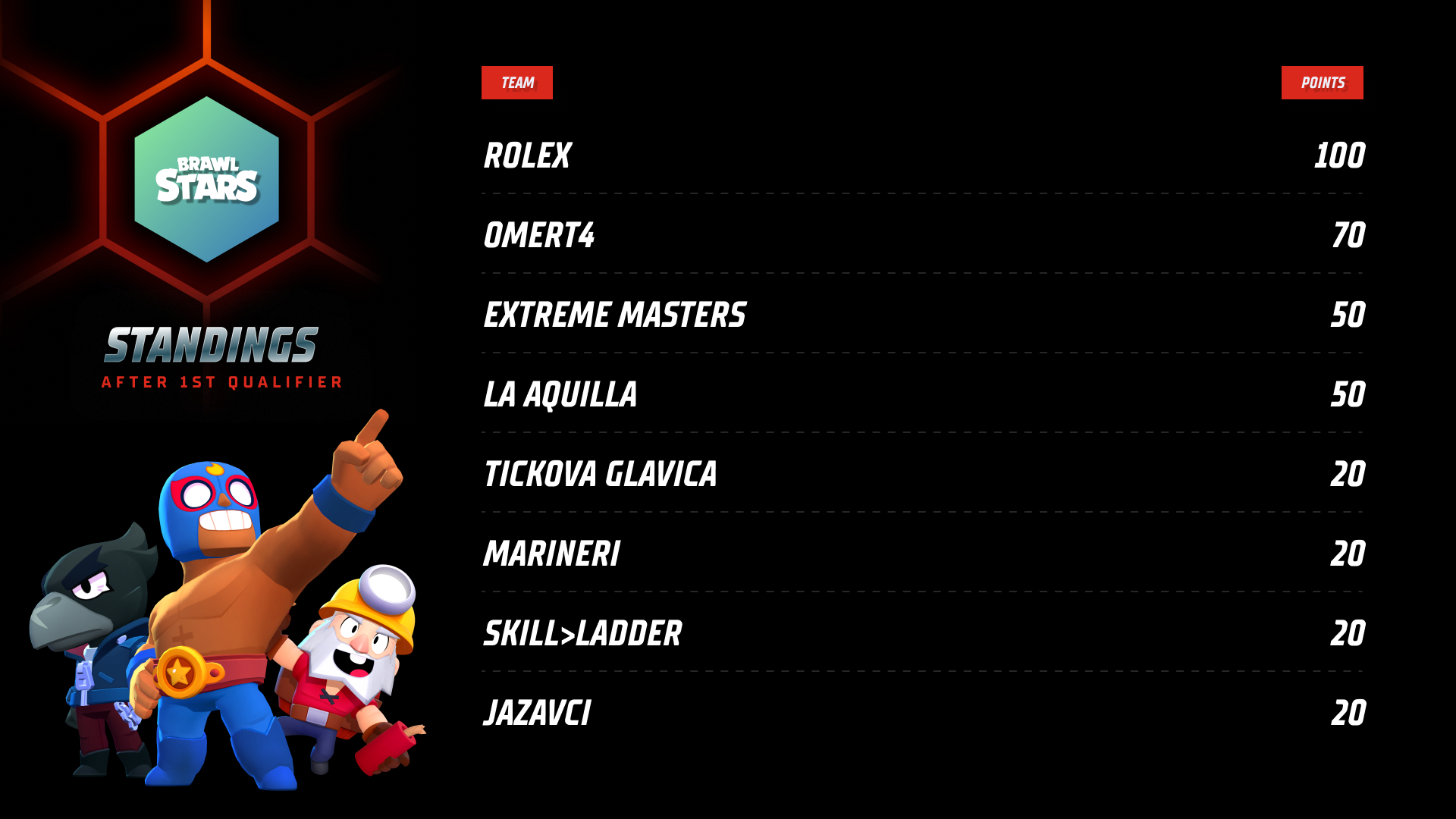 https://a1adrialeague.com/wp-content/uploads/2022/09/A1-Adria-League-Brawl-Stars-Qualifier-1-1.png
1080
1920
galadriela
https://a1adrialeague.com/wp-content/uploads/2020/04/A1AL2020-Logo.png
galadriela
2022-09-09 13:56:54
2022-09-22 17:36:59
Rolex is the winner of the first Brawl Stars qualifier!