Clash of Leagues Day 1 is now comfortably behind us, with the favourites securing most of the wins in their opening matches.
BIG managed to overpower the regional team after only two modes. Omerta tried their best, but the German squad was eager to take the victory, and they did it. lule_andjelko, Bogdan, and Niko will look for their first victory elsewhere, while BIG are now a step closer to reaching the final stage of the tournament. Next up, Bulgarian Pros and Papahellfans clashed! The Bulgarian team which competes in the A1 Gaming League had an easy time against their opponents and defeated them 2-0.
The third game of the day was once again a sweep. Crystal Gaming Red faced OKA Gaming, one of the teams that qualified via the International Qualifier. OKA were powerless against CGR and joined Omerta and Papahellfans as the losers of the first Clash of Leagues playday. KMRGMR and FreeWin, two teams that qualified for the tournament along with OKA Gaming met each other on the very first day of the group stage. Both teams won a set, but in the end, KMRGMR was the team that reached number 2 first and secured their first win.
The second playday is set to be played out on the 30th of July. Make sure to follow us on social media and stay updated with any news concerning the Clash of Leagues.
We contacted the Omerta players after their match against BIG came to an end:
"We played against BIG who are one of the favourites not only for passing the groups, but for winning the whole event. Of course, BIG were the favourites in our match and we should have offered more resistance, especially during the Heist set where we simply didn't leave our base because of their constant pressure. We didn't leave the base and couldn't do anything while attacking. During our defence, we held our own for a couple of minutes, but after that BIG took control of the game and defeated us.
In the first Hot Zone match, we had an idea to go really aggressive with Edgar, Buzz, and Bibi and to try to split them apart using constant pressure that these Brawlers offer with their abilities, but unfortunately, we totally missed our picks even though we knew that we were either going to guess the matchup or miss it. It was a high-risk, high-reward decision and we drew the short straw. In our second match, we had a good matchup but we made a couple of small mistakes that we shouldn't make versus teams like BIG who exploited them and punished us severely. This defeat wasn't hard on us because we knew that BIG are currently one of the best teams in the EMEA region and we have tried our best. Nevertheless, we shouldn't be sad or disappointed because we played against the strongest opponent already and now we have matches against opponents that we think we can defeat. Our focus is on the next match, we already started with the preparations and we hope to have our first win in the second round!"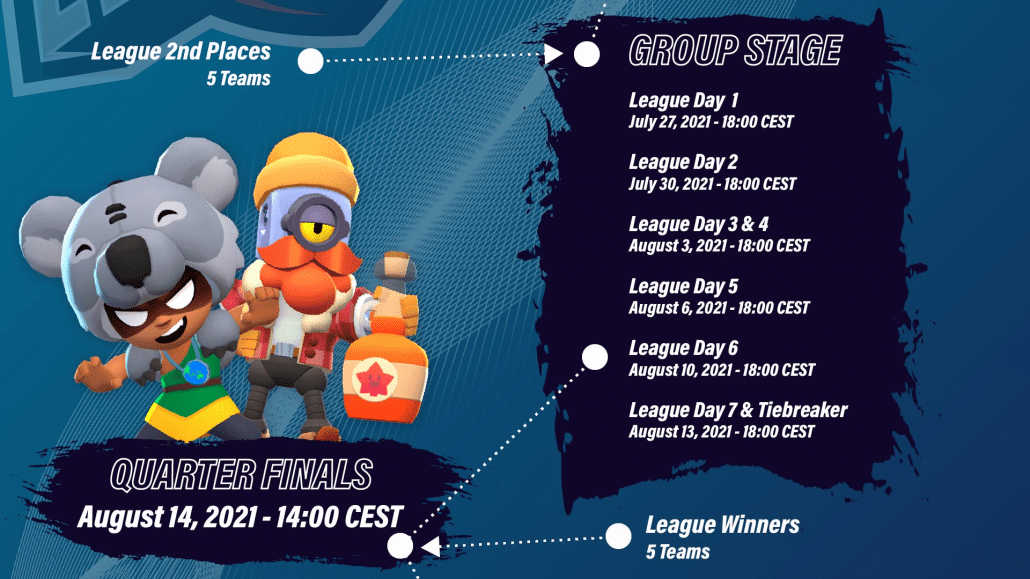 https://a1adrialeague.com/wp-content/uploads/2021/06/Key_Visual.jpg
1080
1920
ElGancho
https://a1adrialeague.com/wp-content/uploads/2020/04/A1AL2020-Logo.png
ElGancho
2021-07-28 17:41:22
2021-07-28 17:42:55
Omerta: "BIG are too strong, we should have more chances in future matches."