4glory triumphed in the match against SKUAK, while iNation became the first playoffs team for this season!
The derby between SKUAK and 4glory began on Inferno, 4glory's map pick. The Albanian side recently went through some changes in their roster and now, players that used to be a part of the team earlier this year will defend the organization's banner once again. 4glory weren't ready to repeat the mistakes they did against PORTUGAL once again. They played a calm Inferno and held their ground during the entire map, eventually winning it with a 16-10 scoreline. The BO3 continued on Mirage and the situation wasn't any better for SKUAK. 4glory kept up with the great performance and closed out the duel with a 16-10 victory.
Next up, the winners' Round 3 match was here for us to watch. PORTUGAL and iNation, two undefeated teams in this season, played the same two maps as 4glory and SKUAK, but in reverse order. Alexander "br0" Bro carried his team on Mirage and mostly because of him, PORTUGAL had an incredible string of rounds in the beginning. Later on, iNation caught up, but Macedonians successfully closed out Mirage. What followed after was one-sided domination by iNation, who won both Inferno and Dust2 while losing a total of eight rounds. Inferno ended with a 16-6 score, and Dust2 was even quicker – 16:2. (Re)Watch today's games below:
These are the current CS:GO standings: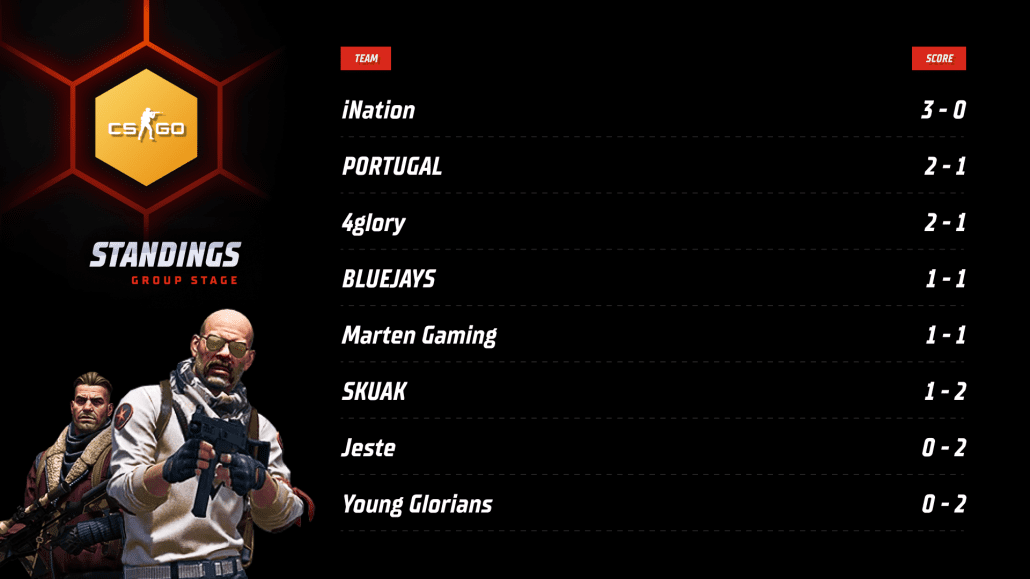 https://a1adrialeague.com/wp-content/uploads/2021/08/Web_THUMB_brawl_qually-1.jpg
720
1280
ElGancho
https://a1adrialeague.com/wp-content/uploads/2020/04/A1AL2020-Logo.png
ElGancho
2021-10-10 19:25:45
2021-10-10 19:25:45
The Serbian teams prevail in our first Round 3 matches!