A1 Adria League
Only a couple of days after the first round in the CS:GO group stage, we already have teams fighting in the next one. The second round of the A1 Adria League was an interesting one. The favorites justified their role and secured their well-deserved victories making their way to the playoffs. Slow and steady, but surely. BLINK and BLUEJAYS are so far the best-positioned teams with two wins.
BLINK and BLUEJAYS defeatless
The second CS:GO round was opened on Inferno with the duel between XTEAM and BLUEJAYS, one of the top favorites for winning the tournament. XTEAM had a great start, which was surprising seeing who they were against and the fact they are the second-worst seed. They managed to win the first seven rounds, and it looked like they would dominate the rest of the game and make a big upset on BLUEJAYS. However, the Macedonian squad got back in the game and took this win for themselves.
BLINK, the team that was one of the first to secure their spot in the group stage via qualifiers, secured their second win of the tournament. They were playing against Zero Tenacity on Inferno. Even though BLINK had a great start, Z10 managed to even the score out to 11:11 and for a second it looked like they were gonna reverse the game to their advantage. However, BLINK kept their cool and ended up winning the five remaining rounds, ending the game with a 16:11.
The third match of the day was between 4glory and ghoulsW, this time on Ancient. The clear favorites of this game were 4glory which made a statement tonight. They dominated their opponent, didn't give them a single round, and finished the match with a 16:0 score. After a shaky start last week, where they lost to XTEAM, 4glory is showing they are still the strongest seed and huge favorites for winning the championship.
The last match of the day was clear domination from team Oto100. Again on Inferno, they easily defeated their opponent Monad eSport. Monad had a really bad performance today, they had only one member of the team who had a positive K/D, and it was ROGA with 21 kills and 15 deaths. In the end, Oto100 deserved this win which they ended with a 16:7 result.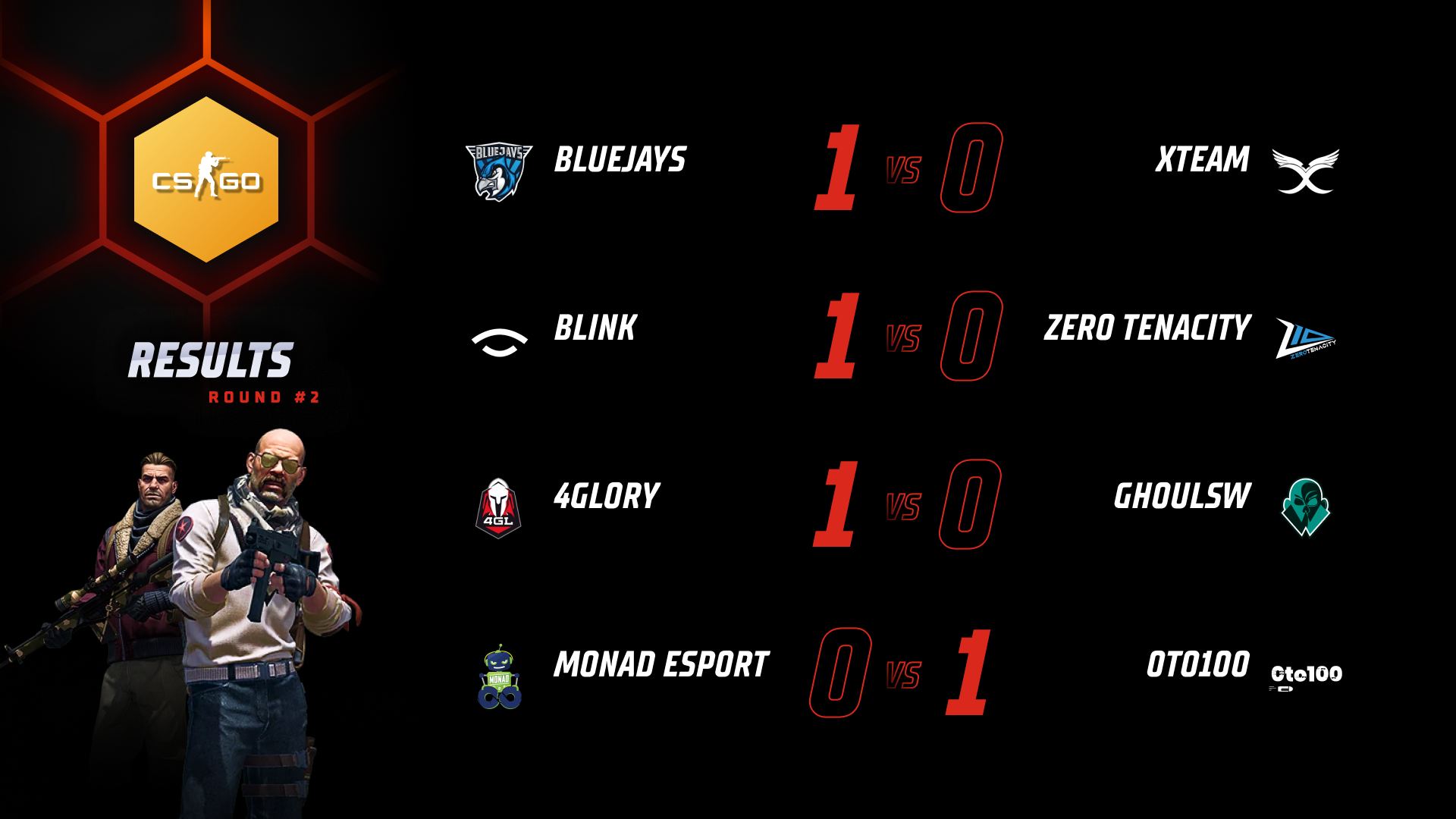 Next two CS:GO playdays are going to be a part of round 3 in the group stage. After which we will get the first team that will advance to the playoffs and one that will be eliminated. The next matches are scheduled for May 15th.
https://a1adrialeague.com/wp-content/uploads/2022/03/CSGO_A1AL.png
720
1280
galadriela
https://a1adrialeague.com/wp-content/uploads/2020/04/A1AL2020-Logo.png
galadriela
2022-05-11 21:35:11
2022-05-11 21:35:11
4glory demolish ghoulsW; BLINK takes another win!