The second PUBG competition in the A1 Adria League got its champion at the beginning of the week. Once again the title went into the hands of Entropiq. This amazing team had no trouble defending the title and securing it for one more season. We can say that the PUBG competition this year without a doubt belonged to this team.
Entropiq is above the competition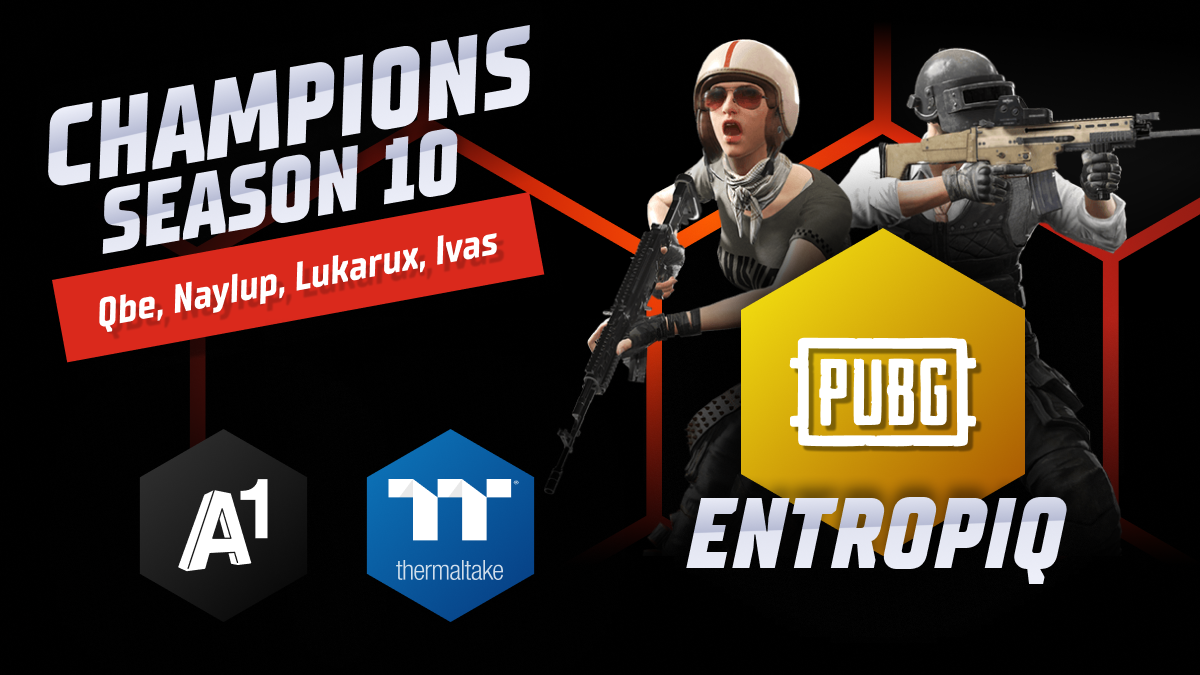 The biggest favorites of the PUBG competition this season went on to take home the title and the prize. Entropiq managed to defend the title and they are now the two-time consecutive A1AL champions in this Battle Royale game. Out of the invited teams, excluding Entropiq who won the whole thing, the best performance had the team MForce who placed third. While the worst was Sneaky Foxes who only had 21 points and 14 kills in six games which brought them 12th place.
Entropiq took the title accumulating 63 points and 37 kills in all six games which was a great result. In second place was team Hall of Game which interestingly enough had more kills than Entropiq, but fewer points. They had 47 kills overall but six points less than the first-placed team. And as mentioned MForce was third with an overall 49 points and 30 kills.
Ivas and his team are having a really good year, and this title was expected of them. This year they were also crowned the best in the ninth A1 Adria League season as well as in the European PCS Series 6 which is an S-Tier tournament.
The best three teams, unlike last season when only two were awarded, shared the prize pool in the A1AL PUBG tournament.
Entropiq – 600€
Hall of Game – 300€
MForce – 100€
https://a1adrialeague.com/wp-content/uploads/2022/10/A1AL-PUBG-Entropiq-1.png
681
1210
galadriela
https://a1adrialeague.com/wp-content/uploads/2020/04/A1AL2020-Logo.png
galadriela
2022-10-23 09:41:01
2023-03-17 16:00:02
Entropiq defends the title in PUBG!