A1 Adria League
Brawl Stars group stage in A1 Adria League is finally finished and we have gotten the fourth team that will compete for the title. In the last round, it was DOGS against You Lose, and DOGS in the end prevailed.
DOGS eliminated You Lose
After the last round where two teams joined Salada de Frutas, we received the last, fourth team that will play in the next stage of the tournament. Salada de Frutas was as expected the first to reach this stage, while Big F and Jazavci followed in the last round of the Brawl Stars competition.
While DOGS defeated their opponent in the last round, You Lose lost and were left to fight for a playoff yet again. DOGS came out victorious against Balkan Kids, while on the other side You Lose was defeated by the side of Jazavci. With these results, DOGS and You Lose were the only two teams left in the group stage who had a chance to reach the playoff.
This is what we witnessed tonight, a fight for the last spot in the playoff stage of the A1 Adria League, and a chance at the title. Before this match, both teams had an overall score of 2:2, and a fair and tough fight was expected before the start. In the end, the exact opposite happened. DOGS were the dominant force and they swiped the floor with their opponents. The whole match lasted only 25 minutes, and DOGS secured the next stage with a 3:0 score. It was clear who was gonna go further in the competition right after the first match, but You Lose didn't just want to surrender.
DOGS will now join Salada de Frutas, Jazavci and Big F. The Brawl Stars playoff is scheduled for June the 15th. Make sure to follow our social media for more information on the final week of the ninth A1AL season and the end of the tournament at ROGW!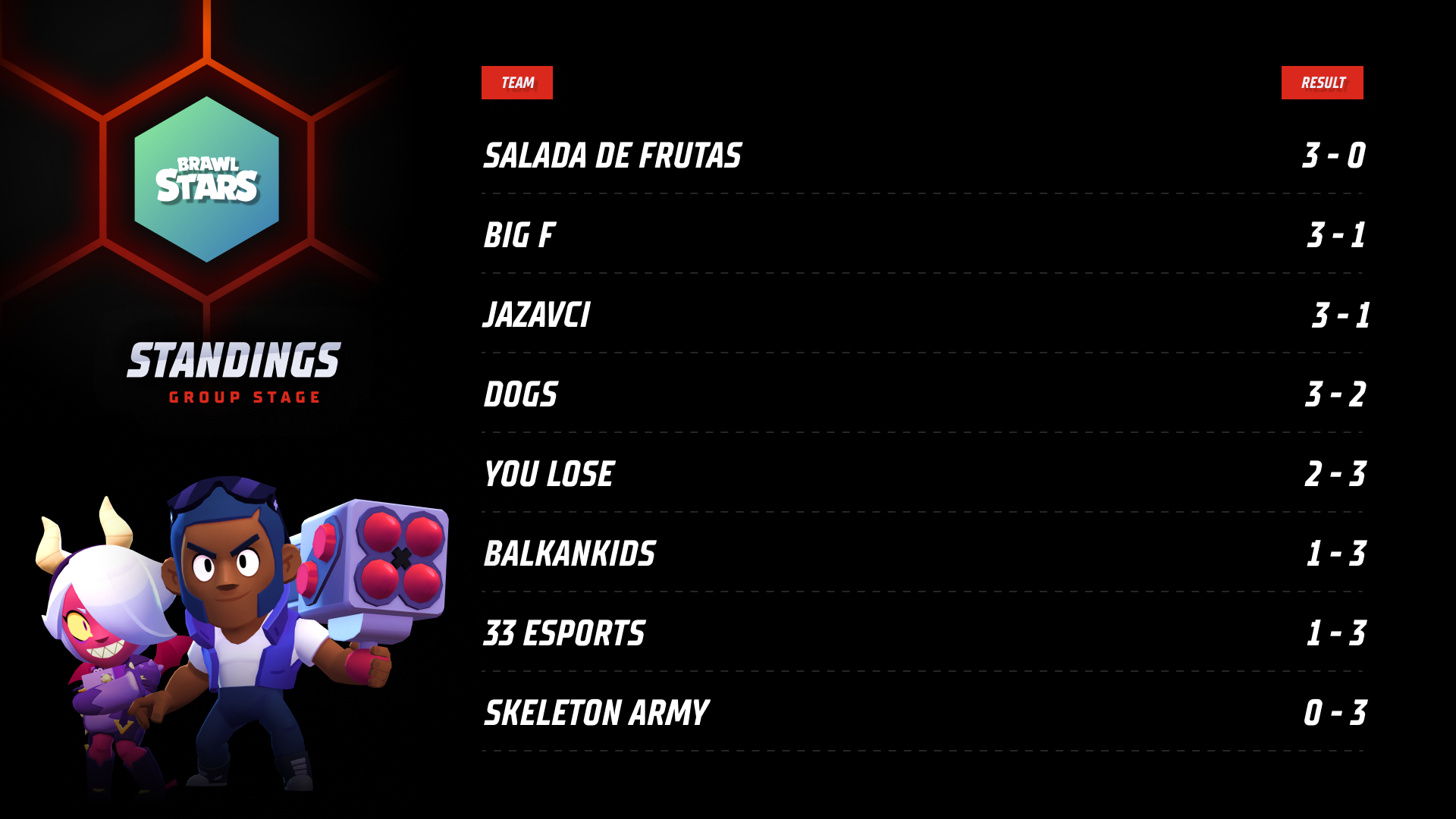 https://a1adrialeague.com/wp-content/uploads/2022/03/Brawl_Stars_A1AL.png
720
1280
galadriela
https://a1adrialeague.com/wp-content/uploads/2020/04/A1AL2020-Logo.png
galadriela
2022-06-10 14:29:02
2022-06-10 14:29:02
DOGS defeated You Lose for the last playoff spot!