A1 Adria League
The biggest competition in the A1 Adria League has finally gotten its champion for this season. Macedonian squad BLUEJAYS justified the role of favorite and took home the title and a 2500€ prize.
aidKiT led his team to success
The playoff stage of CS:GO this season was played for two days during ROGW, semifinals were scheduled for Saturday, while the decider for third place and the grand final we watched on Sunday.
In the first semifinals, our new champion BLUEJAYS took down Zero Tenacity without much trouble. BJ was a big favorite in this matchup, but Z10 gave their best. aidKiT was a leading protagonist on Inferno and Mirage, where BJ got their wins. Z10 managed to take only 14 rounds in two games (Inferno – 16:10, Mirage – 16:4).
The second semifinal matchup was between Blink and 0to100. It was an intense fight between these two teams, and Blink decided not to choose their favorite map Ancient because of an update and the changes on this map, so they had to adapt quickly. BledarD was the best player on the server with as many as 53 kills (Dust2 – 16:8, Inferno – 16:10).
On Sunday, the CS:GO competition opened with a bo1 decider for the third place and a 1000€ prize. depreshn and xicoz were the ones who took 0to100 to victory and secured them third place in this year's competition. The game on Nuke was really close, but Zero Tenacity just wasn't lucky.
The final itself was a fast one for BLUEJAYS. Even though Blink was one of the strongest teams this season, there was nothing they could do to this BJ roster. Both maps, Dust2 and Inferno, ended with the same score, 16:7 in favor of the Macedonian squad. The interesting thing is that BJ played this stage of the competition with a substitute. CacaNito couldn't perform so his place took Necrogenes1s who in the past had already won the title twice in A1 Adria League.
BLUEJAYS – (aidKiT, kyxsan, dan1, CacaNito, stYleEeZ, sub: Necrogenes1s) – 2500€
Team Blink – (gulito, Caleyy, 2high, BledarD, vAloN) – 1500€
0to100 – (NENO, br0, Sterzig, DEPRESHN, HEv1x,, sub: xicoz) – 1000€
Zero Tenacity – (simke, brutmonster, Cjoffo, nEMANHA, Katalic)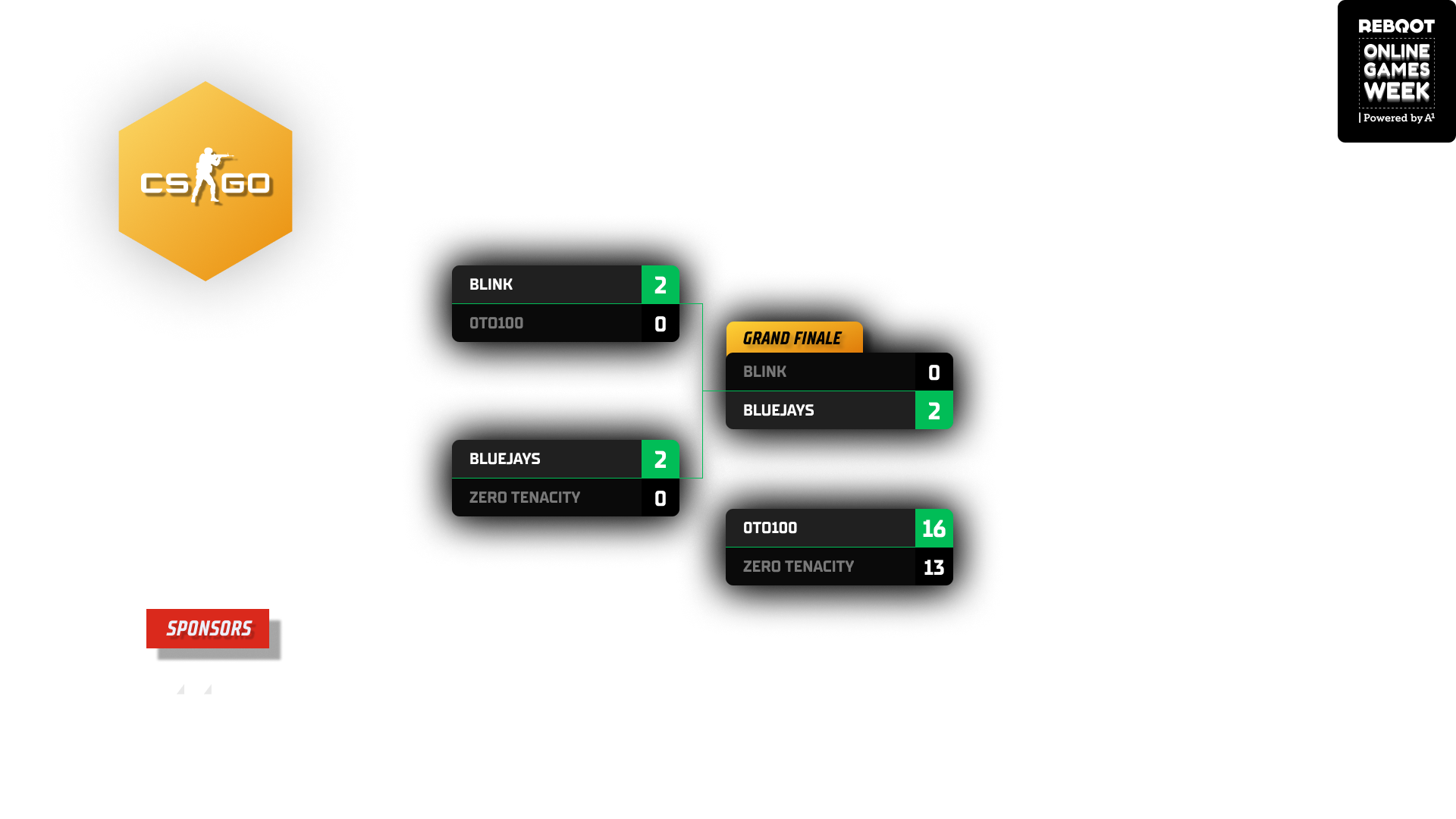 https://a1adrialeague.com/wp-content/uploads/2022/06/BLUEJAYS-takes-the-ninth-CSGO-title-in-A1AL.png
675
1200
galadriela
https://a1adrialeague.com/wp-content/uploads/2020/04/A1AL2020-Logo.png
galadriela
2022-06-22 11:26:07
2022-06-22 11:26:07
BLUEJAYS take the ninth CS:GO title in A1AL!