A1 Adria League
The last match of the CS:GO group stage finished last night, and we have gotten the last team in the A1 Adria League playoffs. The last spot for a chance to fight for the title went into the hands of Zero Tenacity who against all odds eliminated 4glory.
Zero Tenacity upset 4glory
As a reminder of how great this victory was, Z10 fought their way here throughout the A1AL qualifiers, while 4glory was one of the invited squads. In the end, it was Zero Tenacity who with a 2:1 score came out victorious and advanced further in the competition.
On Mirage, 4glory was the better squad. The match suffices to say, started heavily in their favor with a 12:4 score. c0llins was the best player on the Serbian squad with 20 kills in the first 15 rounds. However, the second half saw Z10 make a comeback. 4glory struggled to end the map in their favor, and they managed to do it but it wasn't an easy task. In the end, Mirage ended with a 16:11 score.
The second game was played on Dust2 and it was a real nail-biter. Each team was eager to secure this map, and the first half ended with a 7:8 score for 4glory. The second half wasn't so different as we reached an even score of 14:14 before the decider round. In the end, Zero Tenacity won the last two rounds, so the map didn't go to overtime, and Z10 evens the overall score to 1:1. Kinnd0 from 4g and Katalić from Z10 had the same amount of kills (25), which shows how close the second match was.
The third and deciding match was played on Nuke where Z10 had a great start on the CT side with an 11:4 score. But seeing that Nuke is a heavily CT-oriented map, there was still a chance for 4glory to make a comeback, and that's what everyone has been expecting with the change of sides. This team managed to secure 5 straight rounds, but it wasn't enough as Zero Tenacity won the remaining rounds and secured the playoffs.
Zero Tenacity will now join BLUEJAYS, Blink, and Oto100 in a battle for the title of the best CS:GO team in the region.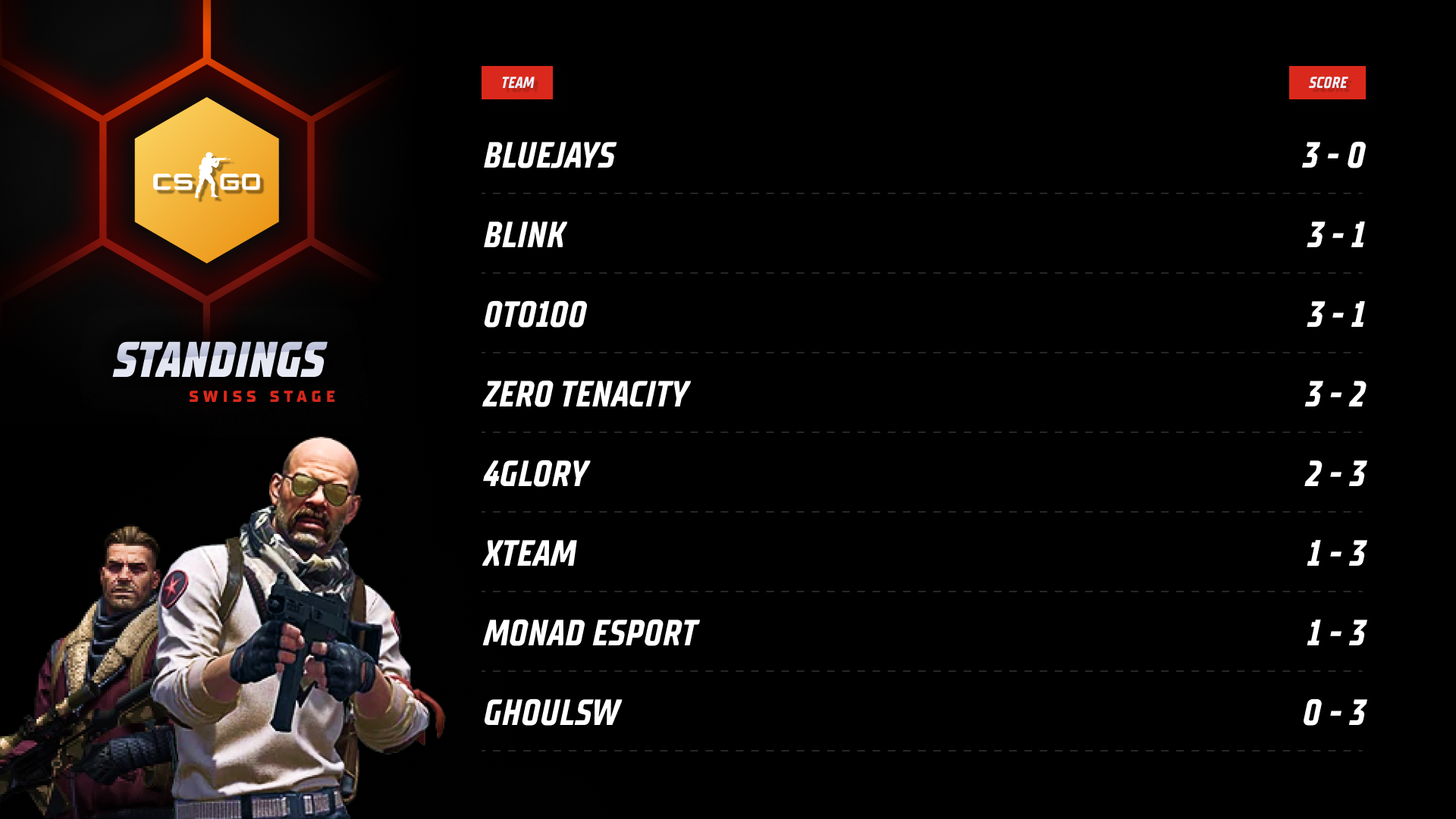 https://a1adrialeague.com/wp-content/uploads/2022/03/CSGO_A1AL.png
720
1280
galadriela
https://a1adrialeague.com/wp-content/uploads/2020/04/A1AL2020-Logo.png
galadriela
2022-05-30 13:22:55
2022-05-30 13:24:39
Zero Tenacity eliminated 4glory and secured the last spot in the top 4!