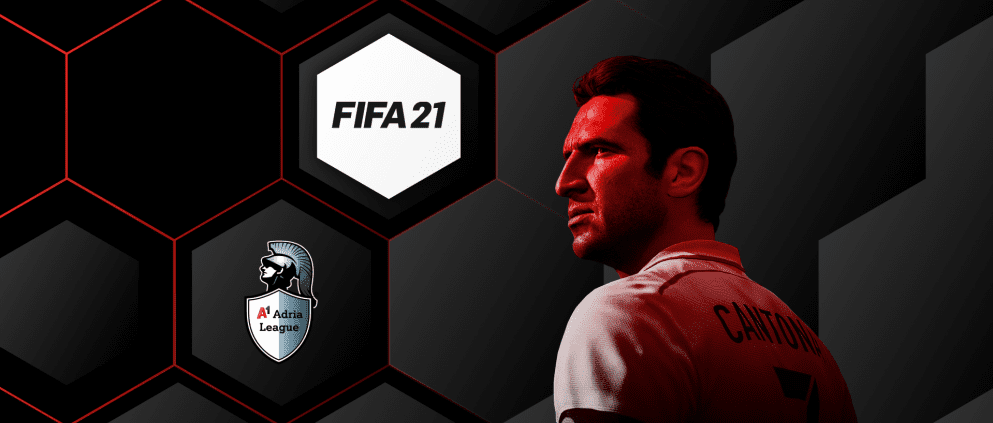 The third FIFA21 round of the season concludes with a victory by Filip "FIFAFICO" Babić, and a sour loss that sees Marko "klaic" Klaić leave the A1 Adria League.
After Brawl Stars's third round ended the previous week, we started this A1 Adria League week with our second scheduled game, FIFA21. This playday of FIFA started with a short duel between FIFAFICO and Emir "Sulja" Suljović. It was short because Sulja surrendered the series at the beginning of the second match – he was already five goals behind (1:6), and he didn't think that his abilities would be able to match FIFAFICO today.
While the first series ended after less than two matches, the second game of the day went to all three. Firstly, Armin "arminho0307" Hasanbegović squeezed past klaic with a 1-0 win. Match 2 came along and klaic decided to win his place in the third match. He got 2 goals in arminho's net and entered the third match confidently. However, arminho had other plans and eliminated klaic in the final game of the day.
We already have the first known playoffs player, and it will be getting tougher than this after every match. Don't forget to watch the FIFA21 streams every Friday, and in the meantime, check out today's stream:
You can see the FIFA21 standings HERE!
https://a1adrialeague.com/wp-content/uploads/2021/04/fifa21featured.png
559
993
ElGancho
https://a1adrialeague.com/wp-content/uploads/2020/04/A1AL2020-Logo.png
ElGancho
2021-05-14 20:47:02
2021-05-14 20:47:02
FIFAFICO goes 2-1; klaic out of the League!