Four games, four tournaments, around 2000€ prize pool, and all during the month of August. A1 Gaming Weekends are here to bring you some casual and competitive fun during the long summer days!
Between the A1 Adria League seasons, we've decided to bring you something a bit different. One tournament each weekend during August. That means that you'll have the opportunity to play and compete in four different game titles as well as win some prize money. Before we go ahead and tell you everything you know make sure to follow all the A1 Adria League channels not to miss anything important. Also, the announcement of the 10th season of the A1 Adria League is right around the corner.
A1 Gaming Weekends
A1 Gaming Weekends will start on Saturday the 6th of August with the Fortnite Solo tournament with GALLASANDALLA, the famous Croatian content creator! The week after we'll have the opportunity to watch some Rocket League action, on both Saturday and Sunday. The third weekend is reserved for a well-known game in the A1 Adria League community – Clash Royale. The series of the A1 Gaming Weekends will end with some Tom Clancy's Rainbow Six Siege action.
Here are the dates: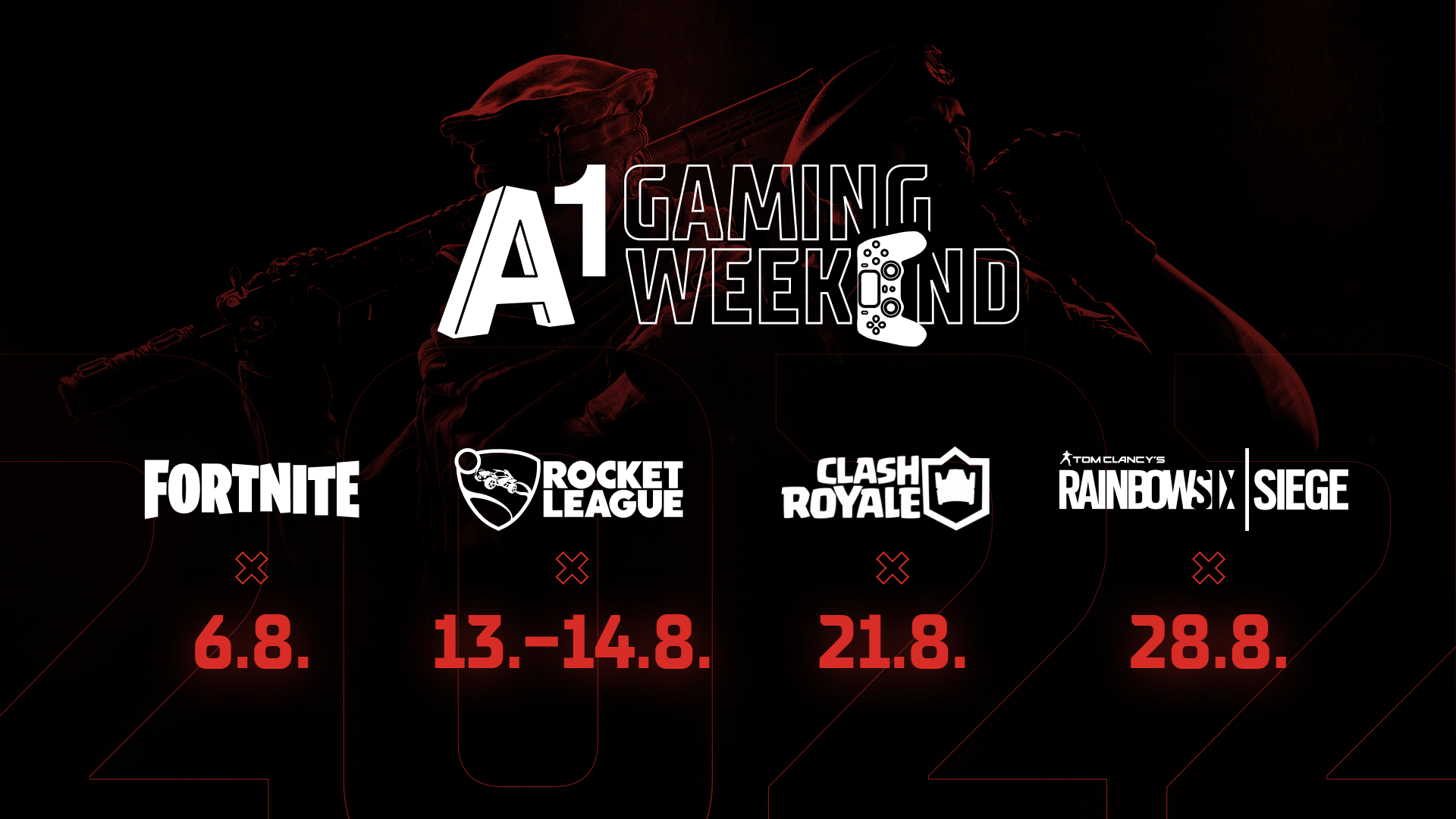 On more about where and when to sign up as well as more details about the tournament in the next couple of days! Until then, enjoy some sun and outdoors!
https://a1adrialeague.com/wp-content/uploads/2022/07/a1-gaming-weekend1.png
1080
1920
Luka Marušić
https://a1adrialeague.com/wp-content/uploads/2020/04/A1AL2020-Logo.png
Luka Marušić
2022-07-28 16:07:25
2022-08-05 17:55:09
What to do during the summer? Here comes the A1 Gaming Weekends!