A1 Adria League
The ninth season of the A1 Adria League is coming to an end, and you can follow the end of the season on our Twitch and Youtube channel. The Brawl Stars competition in A1AL has gotten its champion for this season. Salada de Frutas is again the champion, and they will take home the 1100€ prize!
Salada without any trouble takes the title
DzonDzon and his team in this tournament showed from start to finish an impeccable performance. None of the teams stood close to them, and in the end, they won the whole thing as expected.
In the semifinals, the champion played against DOGS, who had no chance of winning. They stomped DOGS without giving them an opportunity to fight back. In the other semifinal, Big F was against team Jazavci. The match between these two teams was, to say the least, intense. They both showed great performance until Big F lost the momentum, and that gave their opponents the only chance they needed to finish the game in their favor. Jazavci then went on to fight Salada in the upper bracket final.
On the other side of the bracket, the lower one, DOGS were now fighting to stay in the playoffs against Big F. DOGS came out victorious and Big F ended the competition in fourth place. As Salada once again dominated their opponents and took down Jazavci without any trouble, team Jazavci fell down in the lower bracket too. DOGS were once again the victors in the lower bracket where they took down Jazavci and earned another chance to take revenge over Salada de Frutas in the grand finals.
In the grand finals, we have seen Salada again sweep DOGS with the result of 3:0, and for that, they needed only 21 minutes. This team didn't lose a single game in the playoffs, and with the perfect 9:0 result defended the title.
Salada de Frutas – 1100€
DOGS – 600€
Jazavci – 300€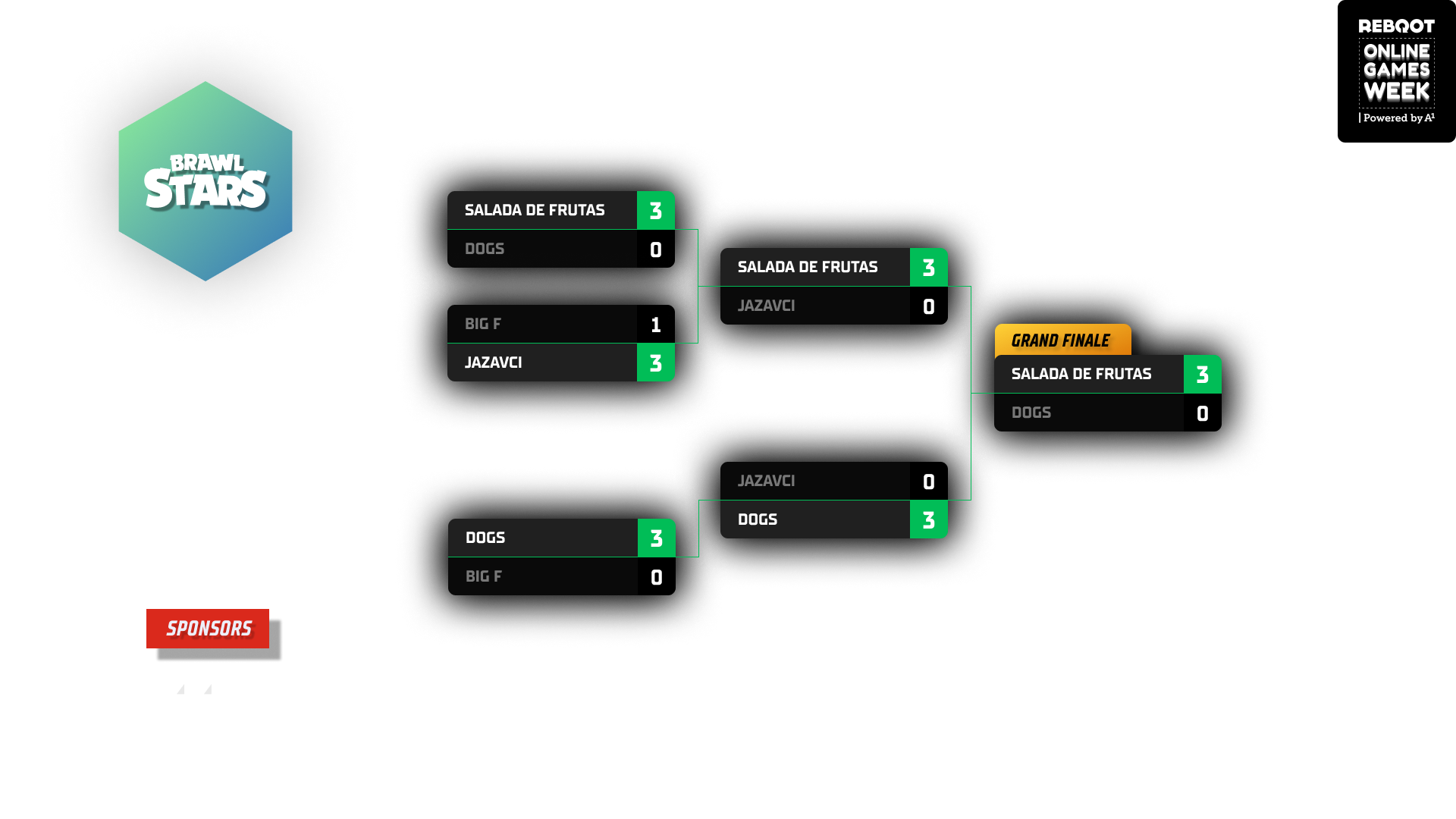 https://a1adrialeague.com/wp-content/uploads/2022/06/A1-Adria-League-S9-Brawl-Stars-champions-Salada-de-Frutas.png
675
1200
galadriela
https://a1adrialeague.com/wp-content/uploads/2020/04/A1AL2020-Logo.png
galadriela
2022-06-18 13:41:56
2022-06-20 10:37:36
Salada de Frutas take the second consecutive A1AL title!