VALORANT championship made its first appearance in the A1 Adria League in the ninth season. Then we crowned team Balkan Stars. A couple of months later here we are at the end of the second championship in Riot's popular FPS and we already have a new champion. Team Grandmas Gambit took home the title after an amazing run throughout the competition.
Best regional players in Grandmas Gambit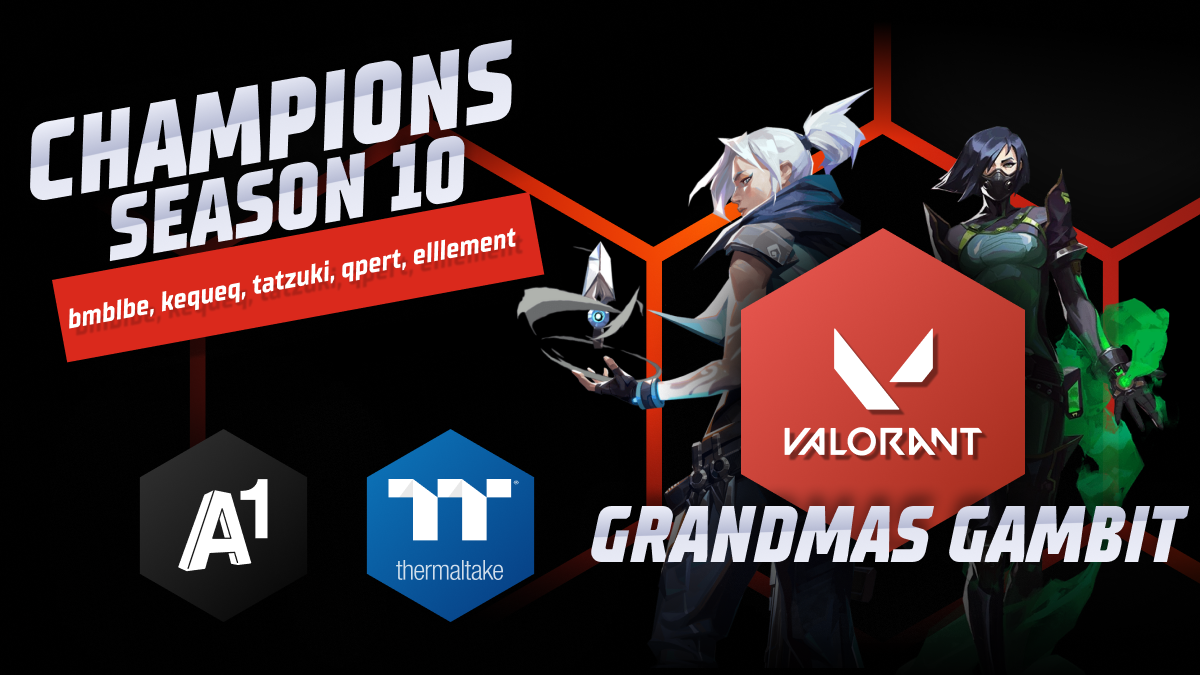 Unlike last season, the VALORANT championship in the tenth A1 Adria League season was played for one whole day. There were a lot of good teams, but in the end, the team that was dominating the competition was Grandmas Gambit. They defeated everyone in their path without losing a single map which was impressive.
In the second round, the team that was eliminated first was Tokita. They were defeated with a 2:0 score since it was Bo3. After them, the champions swept away the team Why No Eco. In the finals, they were against CWE_WHITE which was the most successful on the other side of the bracket. They also didn't have a loss before they came into the final match against Grandmas Gambit.
In the finals, the whole amount of two maps were played since that is all it took for Gambit to become champions. The final match-up started with CWE_WHITE banning Haven, while Gambit didn't want to play on Breeze. The first map was picked by CWE and they chose Bind, while Gambit wanted to play on Ascent. Evidently, they won on both maps, securing the championship with a swift win.
Grandmas Gambit was the biggest favorite for winning the title. Many familiar names in the VALORANT pro scene are a part of that team such as qpert, elllement, tatzuki, kequeq, and bmblbe. Elllement and qpert are not just famous in the region but in Europe as well. Elllement used to play for Excel, while qpert signed for Cloud9 just a few days ago. However, the best man in the finals was bmblbe with the best KDA score. He got 32 kills in each game. Except qpert, the whole roster in Grandmas Gambit is looking for a team, so check out their performance!
https://a1adrialeague.com/wp-content/uploads/2022/10/A1AL-Valorant-Grandmas-Gambit-1.jpg
681
1210
galadriela
https://a1adrialeague.com/wp-content/uploads/2020/04/A1AL2020-Logo.png
galadriela
2022-10-25 18:17:09
2023-03-17 15:57:14
Grandmas Gambit are the second VALORANT champions in A1AL!