Our second Brawl Stars season of the year has reached the PLAYOFFS stage! In the fifth season, Alpha Elite were crowned the undisputed champions of the League after an amazing season that saw the squad show a better form than the other teams by a large margin.
After a short pause and a shuffle happening in the regional Brawl Stars scene, we were ready for the sixth A1 Adria League season. This time, two teams played the role of favorites for winning the entire League, and they were both a part of the same organization – Good Game. Good Game Gold & Red had some of the best players in the region, and we all witnessed the domination that happened during the qualifiers.
Except for the Good Game squads, the teams that managed to secure their respective places in the playoffs include FA Deadly and Code Lyoko. All these squads are full of great players that are spending their short break to prepare for the playoffs, and most importantly, prepare for the Good Game teams.
Heading into the playoffs, we will have the chance to see a four-team double-elimination bracket with a €2,600 prize pool up for grabs. The team that will advance to the final through the upper part of the bracket will have one BO5 advantage over the lower-bracket finalist. Except for the €2,300 prize pool dedicated for the four playoffs teams, we will once again have awards for the MVP player and two awards for community MVP players.
The teams and players will share the prize pool in the following manner:
1. €1000
2. €700
3. €400
4. €200
Standard MVP – €100
Community MVP x2 – €100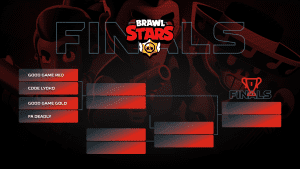 https://a1adrialeague.com/wp-content/uploads/2020/05/bs-1.png
1080
1920
ElGancho
https://a1adrialeague.com/wp-content/uploads/2020/04/A1AL2020-Logo.png
ElGancho
2020-11-17 16:25:15
2020-11-26 08:10:16
The Brawl Stars PLAYOFFS are here!