Prepare for an adrenaline-fueled journey as Rainbow Six Siege makes its debut in the A1 Adria League, ushering in a new era of tactical warfare and strategic gameplay. This groundbreaking addition to our lineup underscores our commitment to fostering a diverse and inclusive esports landscape, as we welcome players from across the Adria region to compete, collaborate, and chase their dreams of esports glory.
Since its launch, Rainbow Six Siege has captured the imagination of millions of players worldwide with its intense, team-based action and an unparalleled emphasis on tactical prowess. With a vast array of unique Operators, each equipped with specialized gadgets and abilities, Rainbow Six Siege offers an unparalleled depth of strategy, ensuring thrilling encounters that keep players and fans on the edge of their seats.
As we embark on this exciting new chapter in the A1 Adria League, we invite you to join us in celebrating the arrival of Rainbow Six Siege, where teamwork, communication, and quick thinking are the keys to victory. Whether you're a seasoned veteran or an aspiring rookie, this is your chance to prove your worth on the battlefield and etch your name in the annals of esports history.
The path to Rainbow Six Siege supremacy in the A1 Adria League begins with four intense qualifiers, where teams will face off in high-stakes battles for a coveted spot in the group stage. With two groups brimming with talent, the competition promises to be fiercer than ever, as the finest teams in the region vie for a chance to advance to the playoffs.
The exhilarating journey culminates in the playoffs, where the most skilled and strategically adept teams will come head-to-head in a gripping contest to determine the ultimate champions of Rainbow Six Siege in the A1 Adria League. With every round, every breach, and every heart-pounding victory, players will forge their legacies and redefine the future of tactical esports.
Join us in this electrifying new adventure, as we explore the thrilling world of Rainbow Six Siege in the A1 Adria League. Immerse yourself in the strategic depth and pulse-pounding action, and become a part of a community united by a shared passion for teamwork and tactical excellence. Are you ready to rise to the challenge and make your mark in the world of esports? The A1 Adria League beckons!
If you have any game specific or competition oriented questions, make sure you hop on our Discord server and get in touch with the Game Head.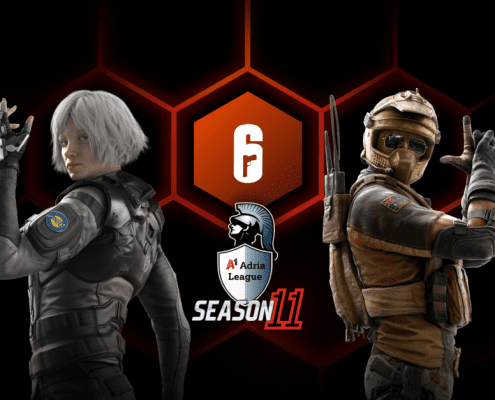 Calling all Rainbow Six Siege teams! It's time to gear up for…
https://a1adrialeague.com/wp-content/uploads/2023/03/r6_featured_web.png
627
1210
Luka Marušić
https://a1adrialeague.com/wp-content/uploads/2020/04/A1AL2020-Logo.png
Luka Marušić
2023-03-24 14:00:31
2023-03-24 16:53:00
Claim your trophy as the best Rainbow Six Siege team in the region!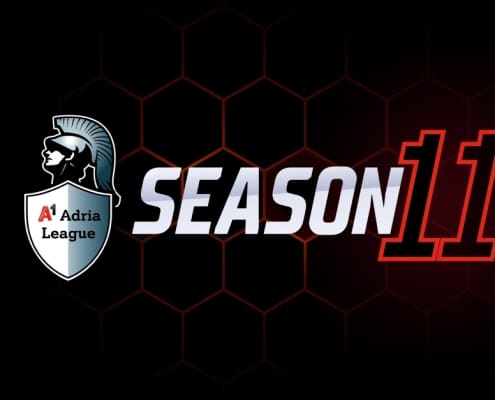 Get ready for an electrifying new chapter in the world of esports,…
https://a1adrialeague.com/wp-content/uploads/2023/03/wp_header-1.jpg
627
1210
Luka Marušić
https://a1adrialeague.com/wp-content/uploads/2020/04/A1AL2020-Logo.png
Luka Marušić
2023-03-18 13:31:46
2023-03-24 13:29:33
A1 Adria League Season 11: Bigger, Better, and Bolder Than Ever